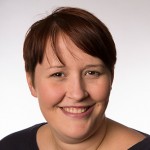 We are sad to announce that Les Stephens has stepped down as president with immediate effect, however we are pleased to say that he will remain a member of the Chamber.
With the support of the committee Annemarie Thurgood will be taking on the role as president. Annemarie is a long-standing committee member and has been vice president since 2017.
"As one of the Directors at Athena Web Designs, I work closely with many local businesses and organisations.
I am looking forward to fulfilling my role as president and continuing the great work of Les and the rest of the committee."
Annemarie will be making a brief official announcement at the next Chamber meeting on the 10th October and will present to the Chamber at the meeting in November.
We would like to take this opportunity to thank Les for his hard work during his time as president and wish him well for the future.