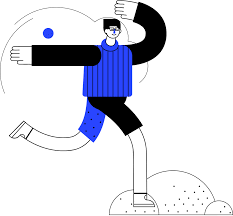 Over the summer of 2021 we will be holding the first ever 'Stratton Superstars' event. The event will raise funds for Cirencester based charities, including Stratton Youth Football Club, Stratton Playgroup, Stratton School and Cirencester Housing for Young People (CHYP). We will also distribute up to 5% for local food banks and up to 10% of the money received to local grassroots sports teams for them to invest in continuing, and enhancing, youngsters' access to sports such as rugby, tennis and hockey.
The series of activities comprises the following events and timings:
April: Marathon – Aim to achieve 26.2 miles over the course of the month, the goal is more about completing than time!
May: Cycling – Cycle 200km throughout May
June 5th: Zumba with Meryl Miller
July 3rd: Fitness Boot Camp with Your Fitness Community
August 30th: Running – there will be a single route equalling 6.55 miles. You can choose to run this once or up to four times (four is marathon distance!). You can do it individually or in a relay as a team!
The final event will start and finish at Stratton House Hotel. Once we start, and through until 4pm, there will be festivities and fun at Stratton House for both supporters and runners while raising as much as we can in the last few hours of the event.
How can you participate?
All the main events will be held in Cirencester but, with the exception of the final day, people can participate wherever they choose. You can do as many activities as you wish to do and can either join in with the main group or complete them independently (both the June and July activities will be streamed online). On the final day we will have a shorter route for those aged under 18 so they can join in with the last few miles of the run before our finish at Stratton House.
Our headline sponsor has been taken and we have already raised an incredible £9,500 towards our target of £20,000, however we are now approaching local businesses to ask for their support in several ways. These include:
Promoting the event to staff and encouraging them to sign up
Providing us with raffle prizes that we can use at the various events to raise money
Becoming an 'individual' sponsor – each individual sponsor will have their logo and a short summary of their company on the website and our Facebook page and be referenced in all of our formal communications that go to circa 200 locally based adults each month. This is for a one-off donation of £500.
While we fully appreciate that it has been a difficult trading environment any support you could give would be appreciated. To register, donate or learn more please go to www.strattonsuperstars.co.uk.