About the Business
Better protect your Customers and your Staff.
Electroclean offer a monthly Electrostatic Virus Control Treatment Program for Businesses, Schools, Care Centres, Hospitality, Sports Facilities including all public-facing organisations dealing with the public. Developed in conjunction with NHS suppliers, the Electroclean Treatment Service destroys all viruses and bacteria instantly including Covid, MRSA, and Nora-virus by forming a non-toxic, eco-friendly touch-dry membrane on all hard and soft surfaces, including fabric. A single treatment is effective for up to 28 days. The full treatment service also includes all disinfecting and cleaning sprays needed during the month as well as marketing material to promote your enhanced safety routine as part of the package.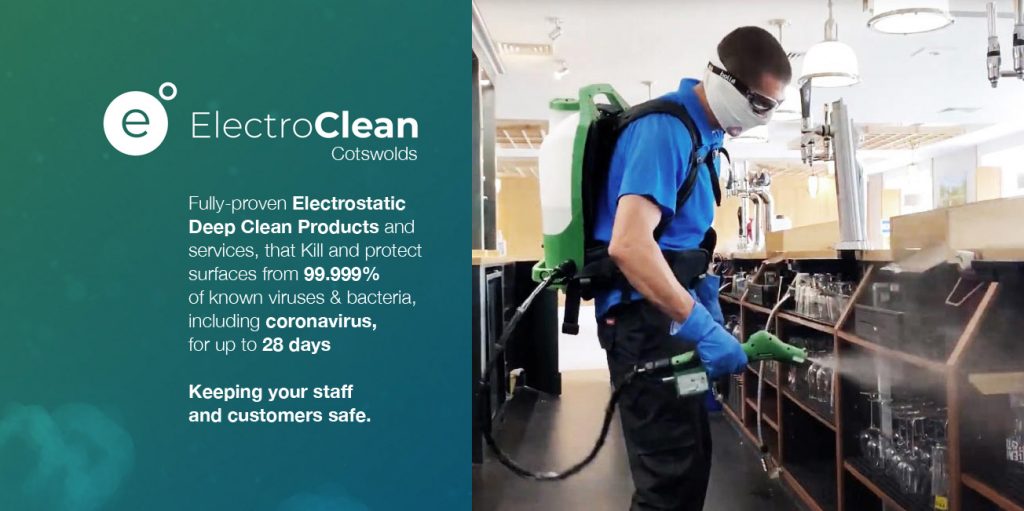 Hexagon Business Centre, 4 Station Lane, Witney OX28 4BN, UK

Offer for Members
Up to 30% discount to all businesses on the first treatment. Up to 100% discount on first treatment for smaller community groups and not-for-profit organisations.